The weather has recently turned colder and more people are wearing camouflage pants. The camouflage pants reflect a touch of youthfulness, playfulness and rigor compared to other pants. In the camouflage pants with, in fact, there is not too much to say, you can learn from this article in the purchase of clothes, to pick the right way to match their own.
Accessories
Army green scarf
Camouflage pants on a military green scarf, in the winter more warm will also be more military feeling, is very suitable for a small object.
Brown fleece beanie
Camouflage pants green and brown is very harmonious, two colors to match is can make people in the visual effect more good-looking, and it can also enhance in the winter inside the cold function, afraid of cold sisters preferred!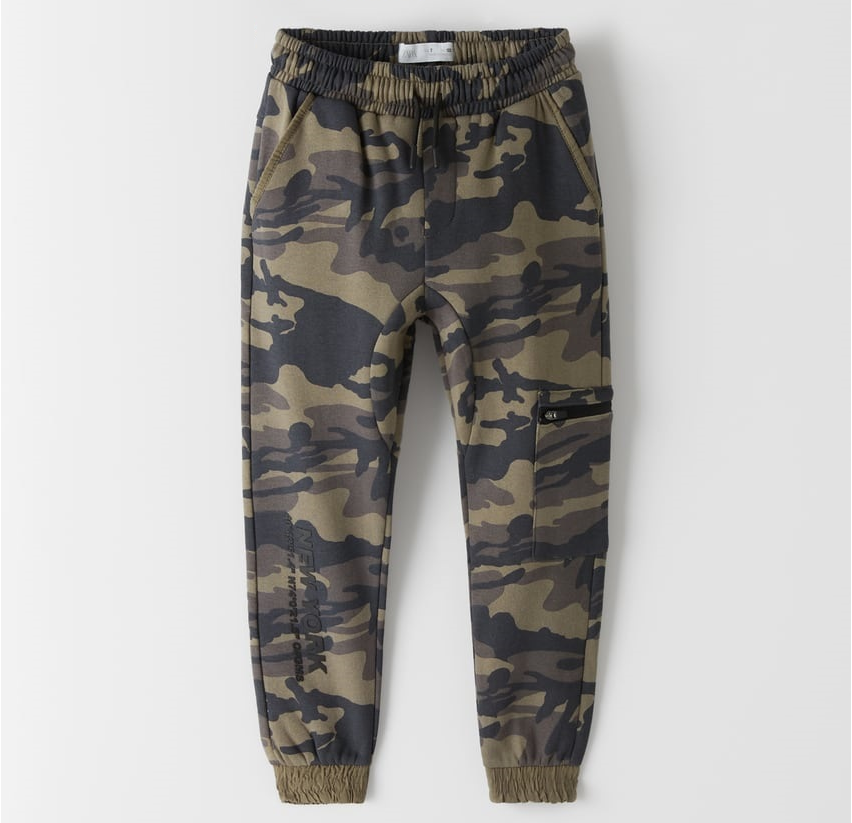 Tops
Black leather jacket
Small jacket is the winter warm concave modelling tool, this time plus a greenish camouflage pants, will make the overall look of the upper body loose lower body tight, so with the perspective on the very thin, and the overall warmth, is in the winter of the choice.
Simple suit
The suit from the beginning is a symbol of decency, camouflage pants is a kind of hard military style, choose a version of the large retro blazer, it and now camouflage pants with together, there will be a kind of unrestrained cool feeling, recommended fashionable children to try.
Camouflage jacket.
It is always good to match in pairs, and this set with camouflage jacket to match camouflage pants is not wrong in any way. This complete set of matching looks very coordinated and can show the meaning of camouflage to the maximum extent.
Shoes
Canvas shoes
Camouflage pants with a pair of canvas shoes, can show the casual canvas and can show the handsome camouflage, give a very harmonious feeling, more suitable for students to wear, so you can make the whole person looks very spiritual and competent, is a very good match.
Mountaineering shoes
This is one of the most will not go wrong with a pair of shoes will make the children handsome and stylish, more suitable for street photography!
Quality leather shoes
Leather shoes is also one of the best choices with camouflage pants, it can best reflect the military hardness, will show that side, with this set can be symbolic in the clothes also add camouflage elements, stronger highlight camouflage theme, is a very good choice.
Please follow SANYI to find more children clothes.