Flannel is a soft, medium weight cotton fabric with a brushed or plush finish on one or both sides. This brushed finish comes either from brushing or from its characteristic loose weave. Its soft, cosy feel makes it the perfect fabric to keep you warm and cosy all autumn and winter. We also have Puffer jacket for children, you can have a check.
Flannel was made in the 17th century and probably originated in Wales. Although it was once made from wool, by the 20th century flannel was more commonly made from cotton, sometimes mixed with silk. Today, the softest and most comfortable flannel is 100% cotton.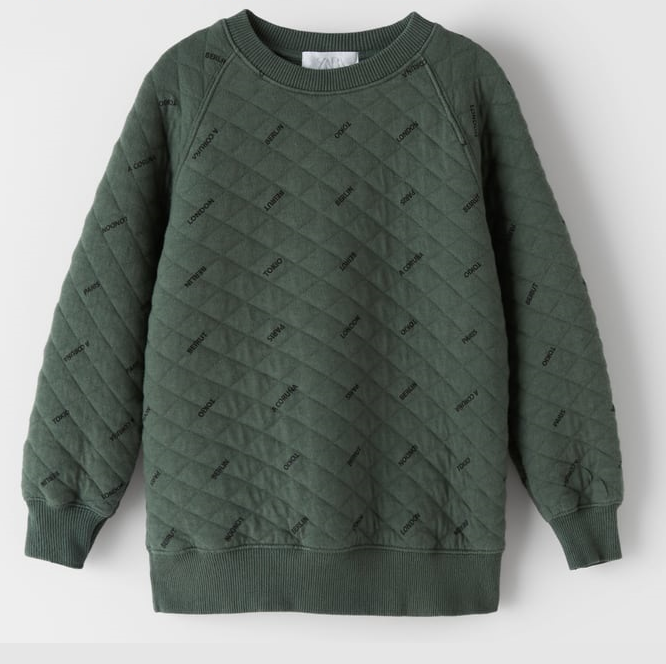 When to wear it?
Because flannel is warm and soft to the touch, it is often a cold weather fabric that is perfect for wrapping your child up in. Team a long-sleeved flannel jumper with jeans for a classic style. Not only will your child not feel cold in the wind, they will also be very stylish. Ladies' dresses can also be made from flannel, and you can also tuck flannel tops into high-waisted trousers or skirts.
Caring for flannel
One of the best things about flannel is that it gets softer with age, which means it's a low-maintenance fabric that you won't need to iron, dry clean or change as often. If your flannel clothing or bedding is 100% cotton, it will wash better, leave no odour and be easier to care for.
Checked flannel button-down shirts are an iconic design for the outdoor lifestyle, a look that has been repeated countless times in fabrics other than virgin wool. As well as shirts, flannel is often used for jumpers, cardigans and other cold weather layering garments. Due to its association with gingham, flannel fleece is used in many upholstery and other home furnishings. This fabric type is particularly popular in bed linen; many consumers prefer flannel sheets in winter because of their greater softness, moisture wicking ability and comfort.
SANYI sells children's long-sleeved flannel jumpers. Quality and delivery are both of paramount importance to us. Our customers' requirements are always the only goal and standard of our work. We can make samples immediately based on your design information. Contact us if you want to buy wholesale, or customise individually.